Locker
evation Module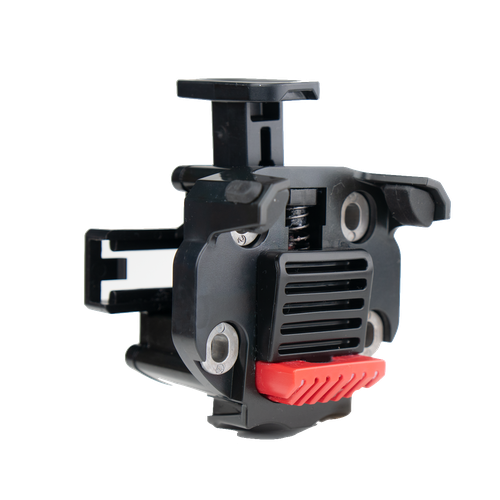 The locker securely holds the Drivepack in position on the down tube. It was developed with a focus on creating an intuitive and easy-to-use securing mechanism.

The locker supplies the necessary pressure to keep the Drivepack and bottom bracket connected, thereby ensuring an uninterrupted flow of information between the modules.

The locker's high-quality plastic construction minimizes the component's weight without sacrificing stability. From the outside, only a release button is visible on the top side of the down tube. Users can remove the Drivepack from their bike by pushing this button and pressing the Drivepack against the down tube.

An additional intermediate position secures the Drivepack to the frame while allowing the battery to be charged without the need to fully remove the unit from the bike.