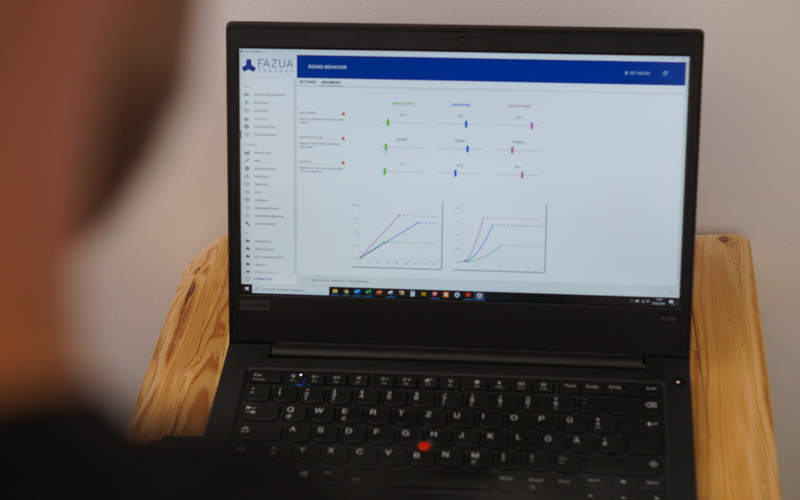 In the Customizer of the Toolbox Software you can now adjust the support modes Breeze, River and Rocket individually and completely according to your needs.
You can set these parameters:
Max Power: controls maximum torque and power output.
Support Relation: defines the relationship between the rider's physical exertion and the drive's motorized assistance.
Ramp-Up: determines the motor's responsiveness and acceleration power.
The three ready-made settings help you to easily make the adjustments. If you want it even more customized, you have the option of making almost unlimited settings using sliders.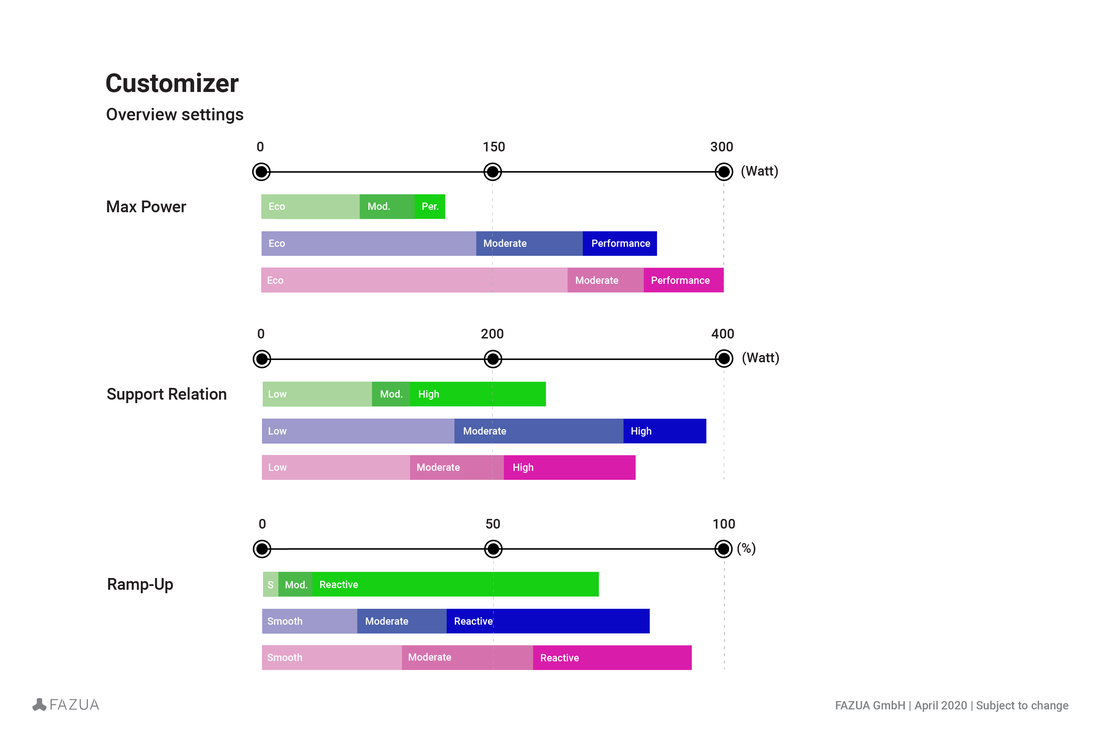 Tip: You can always reset your modes back to the default settings.
The update will be available on fazua.com from April 16, 2020.